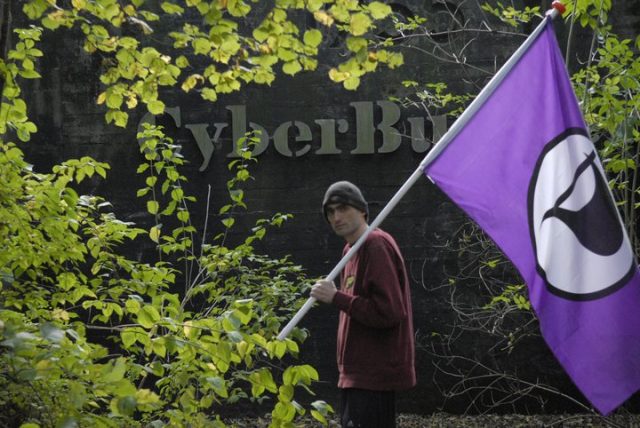 Over the last ten days, a series of massive denial-of-service attacks has been aimed at Spamhaus, a not-for-profit organization that describes its purpose as "track[ing] the Internet's spam operations and sources, to provide dependable realtime anti-spam protection for Internet networks." These attacks have grown so large—up to 300Gb/s—that the volume of traffic is threatening to bring down core Internet infrastructure.
The New York Times reported recently that the attacks came from a Dutch hosting company called CyberBunker (also known as cb3rob), which owns and operates a real military bunker and which has been targeted in the past by Spamhaus. The spokesman who the NYT interviewed, Sven Olaf Kamphuis, has since posted on his Facebook page that CyberBunker is not orchestrating the attacks. Kamphuis also claimed that NYT was plumping for sensationalism over accuracy.
Sven Olaf Kamphuis is, however, affiliated with the newly organized group "STOPhaus." STOPhaus claims that Spamhaus is "an offshore criminal network of tax circumventing self declared internet terrorists pretending to be 'spam' fighters" that is "attempt[ing] to control the internet through underhanded extortion tactics."
Read 40 remaining paragraphs | Comments