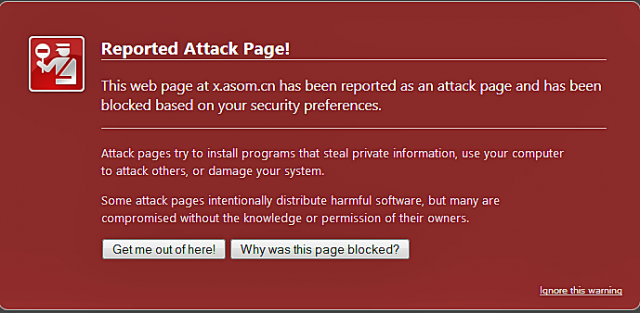 At first blush, it looked serious: a Web link to a known source of malware buried deep inside of a highly rated app that has been available for months in Apple's iOS App Store. For years, antivirus programs have recognized the China-based address—x.asom.cn—as a supplier of malicious code targeting Windows users. Were the people behind the operation expanding their campaign to snare iPhone and iPad users?
Although Macworld writer Lex Friedman said the link was likely harmless, I wasn't so sure. As he pointed out, an iOS app from antivirus provider Bitdefender warned that the Simply Find It app, last updated in October, contained malware classified as Trojan.JS.iframe.BKD. Even more suspicious, Google's safe browsing service was causing the Firefox and Chrome browsers to block attempts to visit the address on the grounds that it had been reported as an attack page. "Some attack pages intentionally distribute harmful software, but many are compromised without the knowledge or permission of their owners," Google's advisory warned as recently as Thursday.
So, what was the link, embedded in an HTML tag known as an iframe, doing in an MP3 file included with the game? Who put it there? And, most importantly, was it infecting people who installed Simply Find It on their iOS devices?
Read 7 remaining paragraphs | Comments