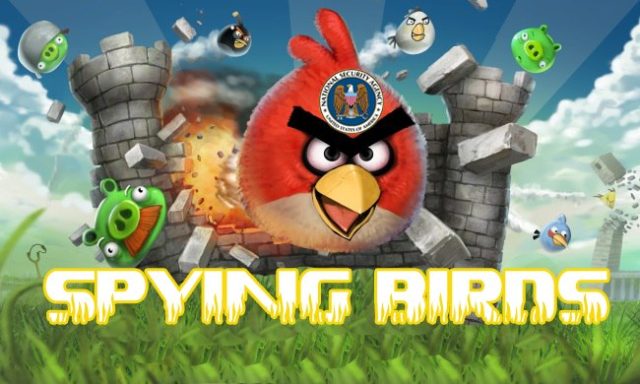 The official Angry Birds website was briefly defaced on Tuesday by people protesting reports government spy agencies abuse it and other "leaky" mobile apps to mine the personal details of smartphone users.
For a brief span of time on Tuesday some visitors saw an image of the iconic bird and pig, but with some notable modifications. The image carried the caption "Spying Birds," and the bird had an NSA logo emblazoned on its forehead. The image was captured here on the Zone-H website.
Angry Birds developer Rovio has confirmed its website was briefly hijacked, most likely by hackers who managed to tamper with domain name system settings that ultimately control what server receives requests for a particular domain name. Differences in which servers cached the malicious domain name entries and the amount of time those malicious entries were allowed to persist mean that the spoofed page was visible to only some of the people who were trying to visit the site on Tuesday. The site was not available at the time this post was being prepared for publication.
Read 1 remaining paragraphs | Comments