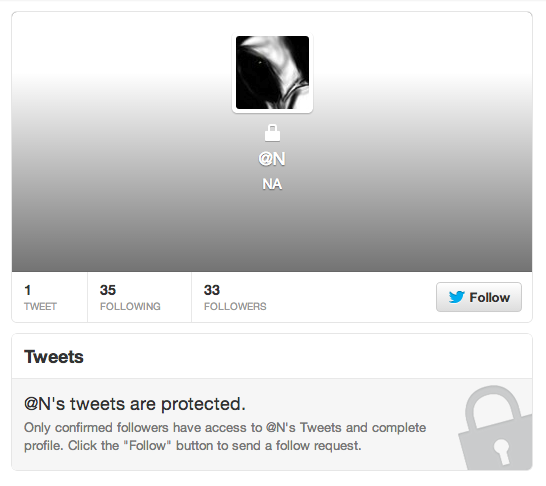 This article originally appeared on Medium.com: How I Lost My $50,000 Twitter Username
I had a rare Twitter username, @N. Yep, just one letter. I've been offered as much as $50,000 for it. People have tried to steal it. Password reset instructions are a regular sight in my e-mail inbox. As of today, I no longer control @N. I was extorted into giving it up.
While eating lunch on January 20, 2014, I received a text message from PayPal for a one-time validation code. Somebody was trying to steal my PayPal account. I ignored it and continued eating.
Read 27 remaining paragraphs | Comments